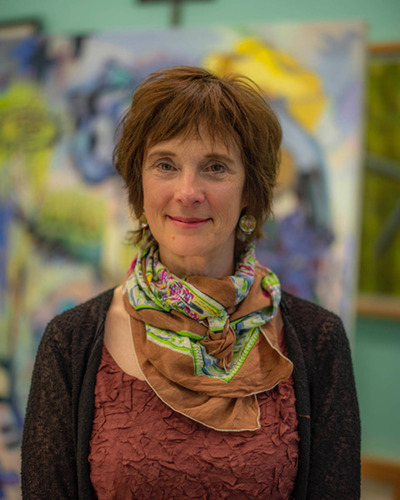 JoAnne Carson was born in New York City and currently splits her time between Brooklyn, New York and Shoreham, Vermont. She received her MFA degree from the University of Chicago and attended the University of Illinois for undergraduate school.

Her work can be found in various public collections including the Brooklyn Museum of Art, the Modern Art Museum of Fort Worth, Joslyn Art Museum, Museum of Contemporary Art Chicago, David and Alfred Smart Museum of Art, Frederick Weisman Art Museum in Minneapolis and Sheldon Museum of Art in Lincoln, NE.

She has received many awards including a Guggenheim Fellowship, the Rome Prize from the American Academy in Rome, an Award in the Visual Arts, a Purchase Prize from The American Academy of Arts and Letters, the Louise Bourgeois Residency from Yaddo, and an individual artist grant from the National Endowment for the Arts.

Her sculptures, paintings and drawings have been shown in numerous solo and two-person exhibitions including The Modern Art Museum of Fort Worth, The Museum of Contemporary Art in Chicago and the Zillman Art Museum in Bangor, Maine and galleries in New York City including Black and White, Claire Oliver, Washburn, Ruth Siegel and Plus Ultra.

Notable group exhibitions in public institutions include the Whitney Biennial Exhibition, the American Academy of Arts and Letters Ceremonial Exhibition, The New Orleans Museum Frederick Weisman Collection, the Albright Knox Gallery in Buffalo, Institute of Contemporary Art in Philadelphia, The Sheldon Art Museum in Lincoln, Nebraska and the Fleming Museum in Burlington, Vermont.

She is Distinguished Professor Emerita, University at Albany, SUNY.